A few days ago Google released Android 9 Pie for Google Pixel smartphones. It contains numbers of changes like improved battery life, smart brightness, performance, etc. But in this post, I will talk mainly about interface changes. Guys from Android team are doing an excellent job by making the experience as satisfying as possible. As we know the first version of Android was introduced to us 10 years ago by Andy Rubin and his team. Since that time they've released 15 major versions of Android.
In this version, we can see massive changes to some interactions inside Android, especially with multitasking and gestures. They decided to get rid of the multitasking button completely. Now you can see only the tiny 'Back Button' and 'Home Button' (which is now a grey rectangle with rounded corners.) This gesture is very similar to gestures on iPhone X which also doesn't have any buttons and all interactions with the smartphone are fully gesture based.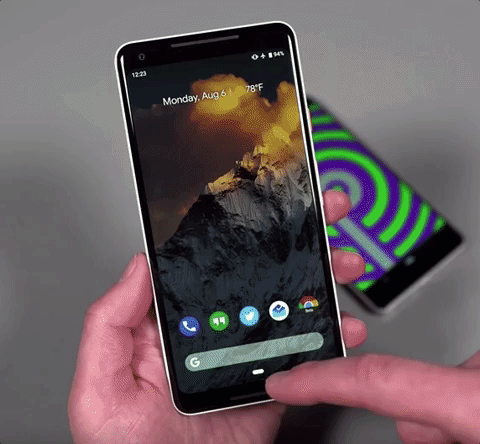 Now, you need to make a short swipe up, and you will see all the apps which running right now. If you want to see other apps you have to "drag" 'Home Button' to the right. That is an interesting solution, but I would doubt the experience side of this gesture. I'm not sure that people who skipped introduction tutorials can digest this feature easily. (Actually, NielsenNorman Group says good things about to the same navigation pattern in iPhone X https://bit.ly/2OSUQEA ).
Also, as you can see on the screenshot below, the designers decided to 'colour code' all items inside the settings menu to emphasize the difference between them. That is very close to the Settings Menu in iOS:
Even the third and fourth levels of the settings give us iOS like feelings. The unusual part is the drop-down icon which is on the left side of the text. Actually, all icons in Android 9 placed on the left side of the text except toggles; they are still on the right side:
Plus, you will find similarities between taking screenshots on iOS and Android. One version ago iOS introduced editing screenshot right after capturing it. But the Android team decided to take it even further. After taking a screenshot, you will see a card with 3 buttons on it; Share, Edit, Delete. This is a feature that had to be in Android long before version 9:
Android 8 Oreo introduced circled icons for applications. That was a big move because before Android didn't have any particular form for the application icon and sometimes your screen could look like a mess. Right now it's getting much better, and more importantly, it has consistency:
My biggest question about screenshot below is: "what the hell is going on with sound settings?" These 4 sliders exist in Android since version 2.3, and I still confused when I'm trying to choose the right one.
Sometimes you can even see 5 sliders... I think the Android Design Team haven't touched it for a while.
They have done great work with Tiles (Control Center). It still has the same functionality as in Android 7-8, but now it has a more refined look with an increased range of settings. Control Center in Android is much powerful than in iOS, and it is not a surprise because Control Center first appeared in Android and only sometime after it has been introduced in iOS.
The Spotify widget looks fantastic! This makes me want to switch from my iPhone to Google Pixel 2.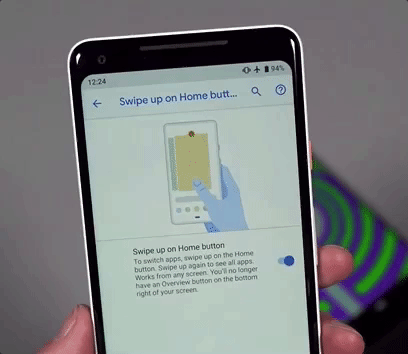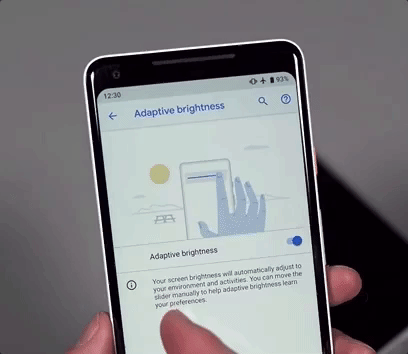 So, overall Android 9 Pie is an excellent update that gave us performance improvements, refine design which now has better consistency and fixed old UI bugs. Of course, it has some controversial UX features, but I am sure time can prove it, if it useful or not.
All pictures were taken from Droid Life Youtube Channel